UNIVERSAL INVESTIGATION KIT 101
This all-purpose investigation kit has been designed for fast but complete general crime scene investigation. It contains the most up-to-date materials for developing latent fingerprints, as well as the tools and materials for the casting of toolmarks and similar traces. Various items for the protection and storage of crime scene evidence materials are also included.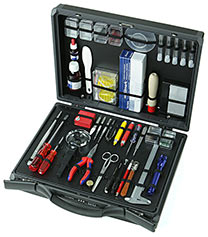 Universal investigation kit B-1000, top part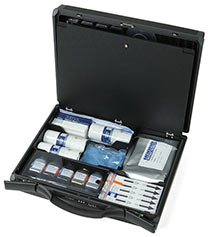 Universal investigation kit B-1000, bottom part

UNIVERSAL INVESTIGATION KIT 102
This investigation kit is the same as the kit 101, but adapted for use of the blower brush (B – 52000). Instead of the two cans with aerosol fingerprint powder, there are two blower brushes mounted in dust-free boxes.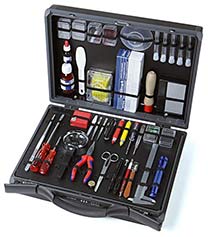 Universal investigation kit B-1100, top part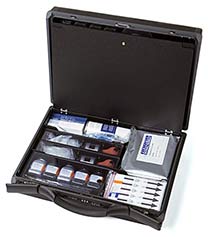 Universal investigation kit B-1100, bottom part